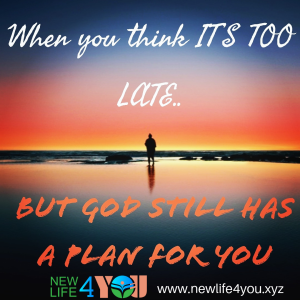 Fear not, stand still and see the salvation of the lord which he will show you today; for the Egyptians whom you have seen today, you shall see them no more forever. The lord shall fight for you and you shall hold your peace"
Exodus14:13-14.
Never forget that God is good and He is faithful no matter what you are going through today and what you will face tomorrow.Trials, darkness, and storms don't exclude anyone.Hard times will come.God loves you no matter where you're at.If He's taking you through a difficult season, trust Him.That's not your final destination, it's just a stepping stone along the way.A challenge made specifically for you to strengthen you for the rest of your journey with Him.So keep on fighting, keep on trusting, and keep on holding to His promises.Today is just one day, He's not finished with you yet.GREATER THINGS ARE YET TO COME..
GOD BLESS YOU ABUNDANTLY..