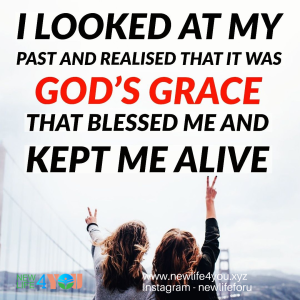 "Commit thy way unto the LORD; trust also in him; and he shall bring it to pass"
Psalm 37:5
God is the knot of hope at the end of rope.He is the only reason that we haven't slipped.God's love is so undeserving, it's still lavished on us & He calls us His sons and daughter.God's love is infinity, unchanging, unfailing for us. Keep reminding yourselves with that never let guilt pull you down and never lose faith.If you've sinned and feel sorry about it, God has already forgiven you and He wants you to get back into His presence. Never feel ashamed.God's mercy still remains.Thank you Lord,a thousand times I have failed still your mercy remains.
God Bless You Abundantly..
Website- www.newlife4you.xyz
Facebook- https://m.facebook.com/NEWLIFEINCHRIST2k17/
Instagram- https://www.instagram.com/newlifeforu/
Pinterest- https://www.pinterest.com/NEWLIFEforu
YouTube- http://www.youtube.com/c/NEWLIFEFORYOU/
Telegram Free Library- https://t.me/NEWLIFE4_YOU
Tumblr- https://www.tumblr.com/blog/newlife4you
Flicker – https://www.flickr.com/photos/136398221@N07/
Telegram- https://t.me/NEWLIFE4YOUMOTIVATION
https://www.flickr.com/photos/136398221@N07/
MeWe – https://mewe.com/p/newlife4you
Blog- www.giftofGod2017.wordpress.com
Twitter- www.twitter.com/newlife4_you/
If you didnt recieve your news letter via Email and are subscribed too please email newlifef4you@gmail.com or send your email id to New LIFE 4 You messenger.GOD BLESS YOU ABUNDANTLY